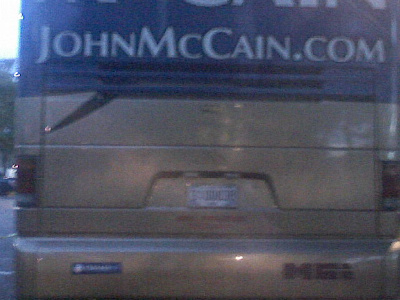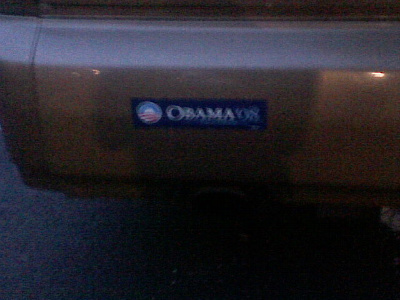 UPDATE: Was it the shock of learning they had acquired an Obama bumper sticker? The Straight Talk Express bus crashed into a minivan in Miami today. Does this mean they will take away McCain's driver's license?
UPDATE 2: US News & World Report has a hilarious report on the bus accident in (of all places) their Automotive News site.
Taking a break from hitting Senator Barack Obama, Republican presidential candidate John McCain hit a minivan yesterday. Ironically, the Straight Talk Express had trouble turning right.
To justify the report, they finish it off as follows:
Was your minivan recently crushed by an advocate of offshore drilling? Search for a replacement from the best minivans list at U.S. News. With five new minivans achieving near perfect safety scores, they're practically politician-proof.