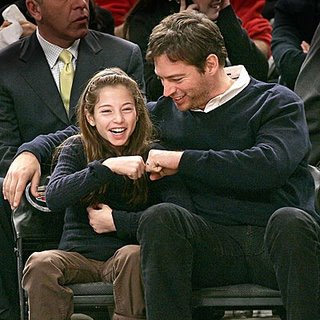 Just before Obama's nationally televised speech on June 3, he and his wife did a "fist bump". Apparently, Fox News is so out of it that they had never seen this before, and had to ask if this was (and I'm not making this up) "A terrorist fist jab?"
Attention Fox News, there is this new thing out there called the "Internet" where you can look up stuff. But you don't even have to do it yourself, since Media Matters did a quick Internet search and came up with more than a dozen photos of numerous athletes, celebrities, and politicians getting their fist bump on. And none of them look even slightly like terrorists.
http://mediamatters.org/items/200806100001
In addition, Time Magazine has compiled "A Brief History of the Fist Bump".
And here's a photo of former president George H.W. Bush doing the "terrorist fist jab".