Sarah Palin's longest political experience is as the mayor of Wasilla, Alaska, so one might ask what the mayor does in Wasilla. Lucky for us, the Powers and Duties of Mayor of Wasilla are listed online. Here are the first two duties on the list:
Preside at council meetings. The mayor may take part in the discussion of matters before the council, but may not vote, except that the mayor may vote in the case of a tie;
Act as ceremonial head of the city;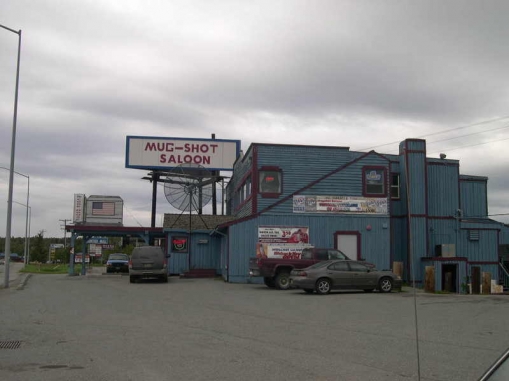 Downtown Wasilla, Alaska
Other than that, she has been governor of Alaska for less than two years. Note that the entire state of Alaska has a population smaller than Brooklyn, NY. And while the McCain campaign has touted that she has a 70% approval rating at that job, they don't mention that 75% think she lied in office about trying to get her ex-brother-in-law fired.
Some people think that she might be the worst VP nominee in US history. Even Alaskans are scratching their heads.
UPDATE: Apparently Palin opposes the use of birth control pills or condoms, even among married couples. I wonder how that will fly with America.
UPDATE 2: It doesn't look like McCain did a very good job of vetting Palin. In 1997, she almost got recalled as mayor of Wasilla. Why? Because she fired the city's police chief and library director because they supported her opponent in the election. The police chief sued, but lost only because under Alaska law, the mayor can fire the police chief for any reason whatsoever. So while it wasn't illegal, she has now put politics over safety twice (the second time was when she fired the state commissioner of public safety for not firing her ex-brother-in-law).