Even though I live in a fairly progressive state, quite a few people I know have had Obama signs stolen from their front yards. I had one stolen from my yard, but one friend of mine had several stolen, so he came up with a solution — a solid metal sign, welded together and fastened to the ground with yard-long metal stakes. An added bonus is the Neighborhood Watch warning sign, bolted to the Obama sign.
His wife says, "Let's see the McCain losers try and steal this one!"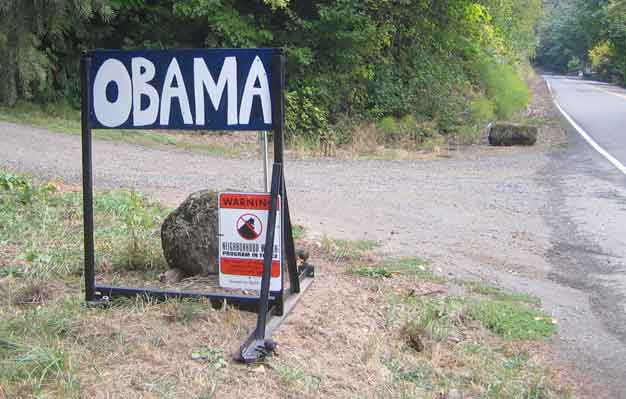 UPDATE: On Long Island a Republican staffer was caught red handed (or is that blue handed?) with a car full of close to 100 signs for his boss's opponent, which he had stolen from area highways.