Reader Aaron Rowe sends this photo he took about 20 miles South of Fort Worth, Texas: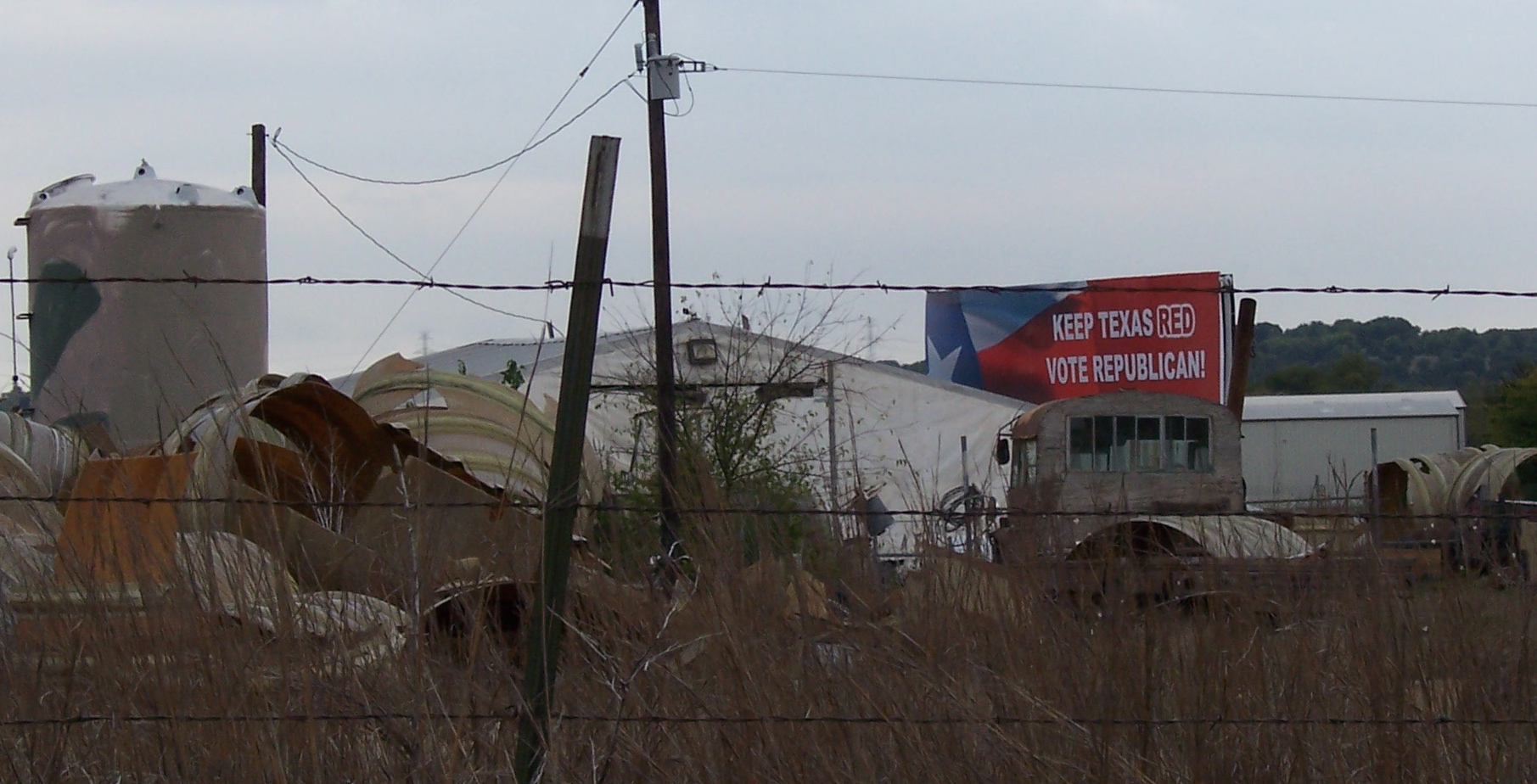 There are so many ways this is ironic:
Normally billboards like this say to keep the state green, not red, but I guess considering the surroundings it is a little too late for that.
While the color red is associated with the Republican Party, it is also associated with communism and socialism. As the latest financial bailout shows, voting Republican might just be the best way to promote socialism in this country.
But finally, the photo places the billboard metaphorically in the junk heap of history, which is where it will likely be headed in less than two weeks.