Exactly two years ago, the polling firm SurveyUSA interviewed 30,000 voters spread evenly by state, asking them how they would vote in a 2008 Presidential Election between John McCain and Barack Obama. Here are the results: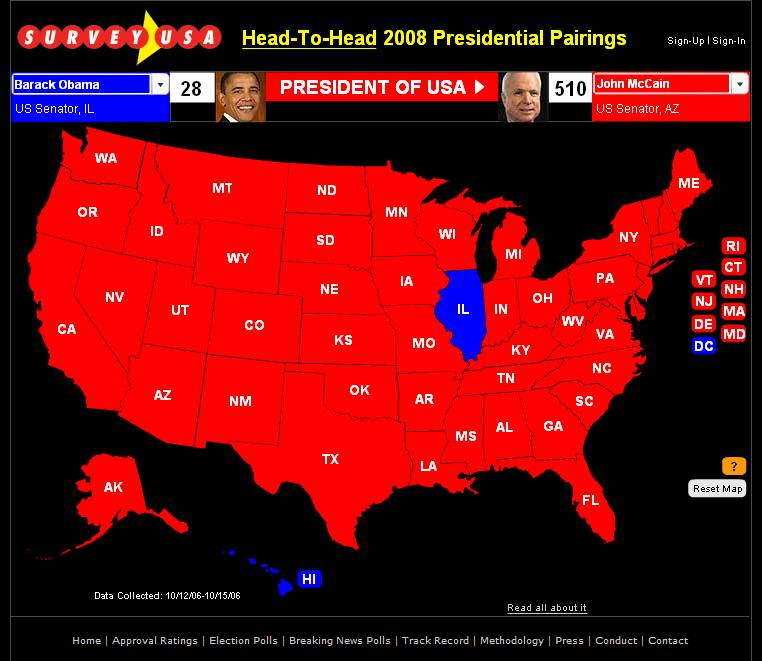 In this poll, Obama took his home state of Illinois, his birth state of Hawaii, and DC, for a total of 28 Electoral Votes. McCain took everything else, for a total of 510 Electoral Votes.
Sometime in the next few hours, we will know just how much we have changed as a nation.