Last week White House Press Secretary Dana Perino was asked how Bush would move out of the White House:
So is there a point where moving vans pull in?
Perino laughed, saying:
I don't anticipate that you'll see a big Ryder truck coming up to the White House — probably the wrong brand to use.
You might recall that Ryder was the truck brand that was used in the first World Trade Center bombing.
So you might expect that the administration that has gotten almost everything wrong would do this: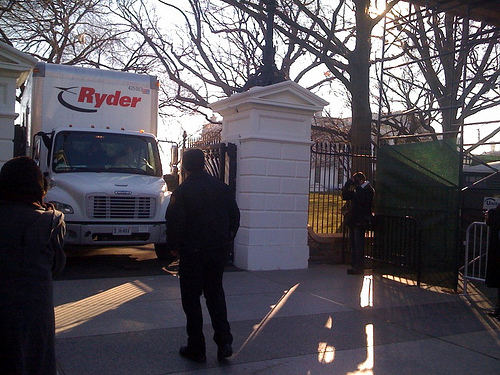 Via Think Progress.