Last week, Harvard professor Henry 'Skip' Gates (who is black) was arrested after he broke into his own home in Cambridge Mass., even after he had shown ID that this was his home. Last night at his press conference Obama was asked about the incident, and joked that if he had tried to jimmy his way into his current home (the White House) "Here, I'd get shot."
But this incident raises multiple issues: Apparently, Gates was angry that he was accused of breaking into his own home. The police officer says that Gates accused him of being a racist, of racial profiling, and that Gates was "speaking about my mother."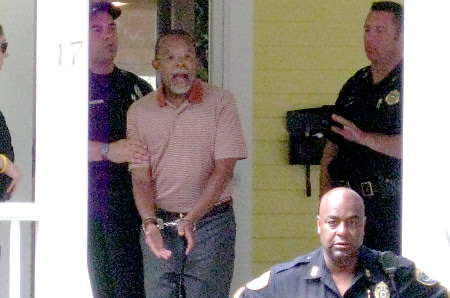 The police officer arrested Gates for "disorderly conduct" (the charges were later dropped). How would this situation have played out if Gates had not been black? Did Gates, who is known as a fairly vocal person, overreact? Could this be used as a teachable moment?
Unfortunately, as usual the media is trying to gin up this incident, trying to goad the police officer into saying that Obama owes him an apology for saying that the police "acted stupidly". They are also trying to prove that the officer is not a racist. However, other black professors at Harvard have complained about racist treatment by the Cambridge police, and the governor of Massachusetts, Deval Patrick, said he was "troubled" by the situation.
So what's it going to be? Will this be an opportunity for us to calmly discuss issues around race? Or will this just lead to more polarization and politics?
UPDATE: There are some discrepancies in the police report filed by Sergeant Crowley that bring into question his version of what happened.
UPDATE 2: Gates was arrested for "disorderly conduct" but Massachusetts law is very clear that yelling at a police officer is not grounds for disorderly conduct. Therefore, when Gates was arrested (as Obama said) the police "acted stupidly". They may even be guilty of making a false arrest.
UPDATE 3: Colin Powell on the arrest of Gates and racial profiling. Very interesting.