Ann Coulter calls the "birthers" (people who think Obama is not a natural born citizen) a bunch of "cranks" on Fox News:
Of course, the birthers immediately turn on Coulter:
Coulter has gone over to the dark side. Her dark roots are showing.
Anne, you are losing it girl. In fact, I think you have already. There would be No issue if zero would show his Birth Certificate. Until then, stop drinking the dims koolaide.
Ann Coulter is turning into another Peggy Noonan. It's very sad.
Things are pretty crazy when the nutcases start attacking each other!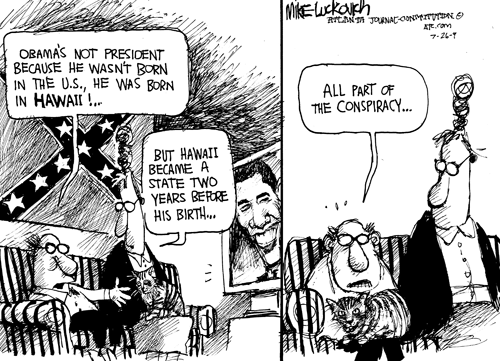 © Mike Luckovich