There is a new Facebook group: 1 Million Strong Against our SOCIALIST Fire Departments that gives powerful and convincing (cough) arguments why we should privatize our fire departments. Help get rid of "Government Redtrucks!" They even have a slogan:
When fascism comes to America, it will be wrapped in asbestos and carrying a fire hose.
They are organizing protests in front of fire stations nationwide on 09/09/09, starting at 4pm.
They also have a twitter account and a website: Angry Town Hall — with a bonus slogan:
The Revolution will not be Extinguished.
They also have some great images: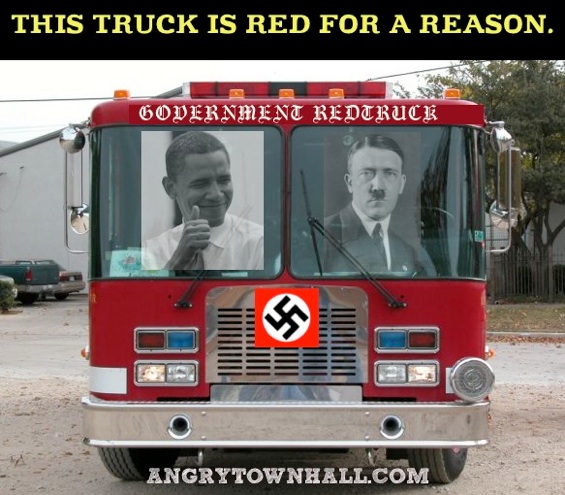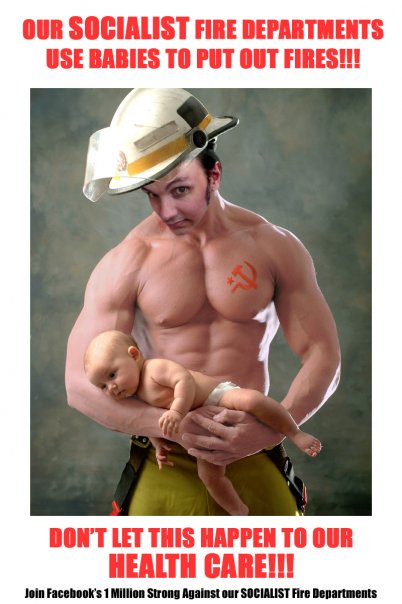 And be sure to read their discussion boards, including Pre-Existing Conditions that Should Invalidate your Fire Department Coverage ("Denial of service if your house happens to be next to a house that's on fire. I mean DUH! You should have known it was a risk to have a house next to one that's on fire!").