One of the strategies used by opponents of health care reform is to throw out so many confusing things that people don't know what to think. At the very least, this works to slow things down.
But it appears that some people actually believe some of the crazier things being thrown out there. A poll performed recently asked people the following question:
Do you think the government should stay out of Medicare?
Of course, it would be impossible for the government to stay out of Medicare — Medicare is run by the government!
But that didn't stop 39% of people polled from answering Yes. And an additional 15% weren't sure. Seriously, 54% of Americans have that tenuous a grasp on the facts surrounding health care reform.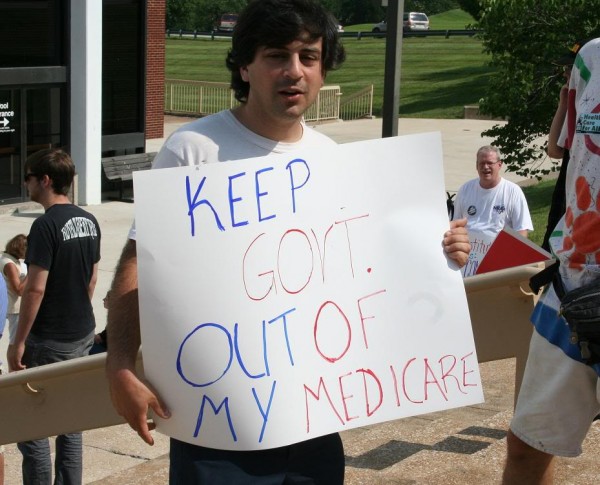 (note that the person holding the sign in this photo was being satirical, but I couldn't resist including it)