A church group (who also have a website "Would Jesus Discriminate?") has put up four billboards along a freeway in north Texas that quote the Bible in support of gay rights. Here's one of them: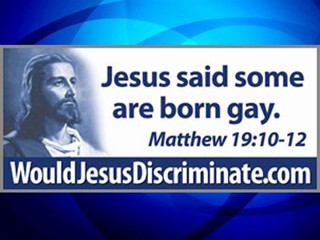 You can see more of them here and also here.
But what made me laugh was this story in the local news about Christine Lutz, who was so offended by the billboards that she fired off an angry email saying "how dare you take the scriptures and twist it to fit your needs".
As one blogger said, "My irony meter just exploded."