Wouldn't it be interesting if Obama turned down the Nobel Peace Prize? He could simply say that he doesn't deserve it … yet, and that the Nobel committee should wait until he really earns it.
That would drive the right-wing crazy.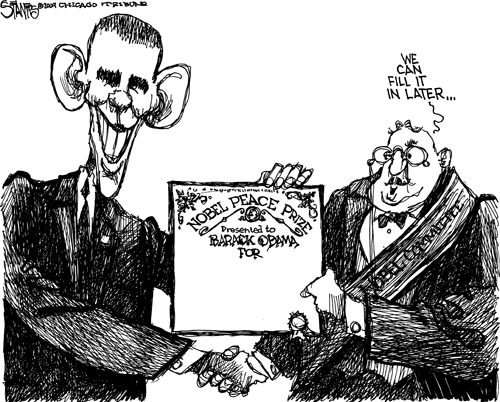 © Scott Stantis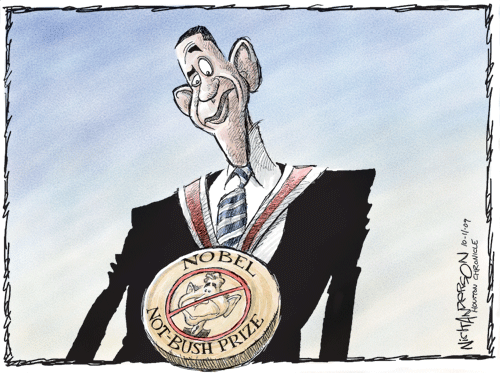 © Nick Anderson
UPDATE: The Nobel committee defends their decision to award the Peace Prize to Obama, saying that the decision was unanimous, and that they awarded it for what he has done to bring about peace in the last year, not for what he might do in the future.