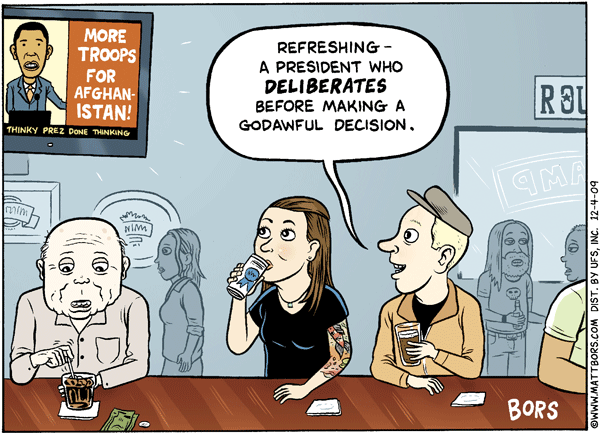 © Matt Bors
Despite the fact that I find this comic pretty funny, I have to admit that it does make me feel better that Obama was actually listening to people and doing research when coming to the decision about what to do in Afghanistan. Could you imagine the same thing from the previous occupant?
And considering that most of us gave Dubya the benefit of the doubt when he invaded Afghanistan and created this mess in the first place, it seems only fair to give Obama an equal chance to screw up. But as people have pointed out, this decision officially makes this Obama's war now (it doesn't matter that he didn't start it, just like LBJ didn't start VietNam). If things aren't looking up by 2011, then he will at the very least have to share the blame with Dubya.
UPDATE: Here's a comic that pretty much sums up how I feel about Obama's plan for Afghanistan: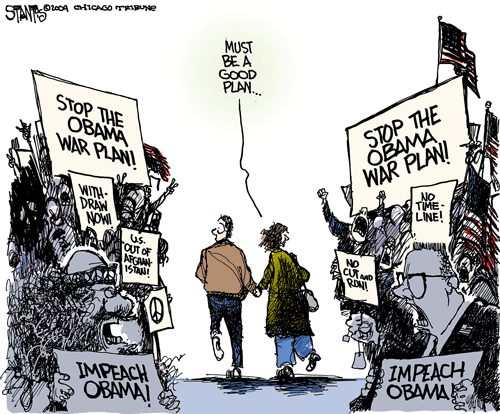 © Scott Stantis
UPDATE 2: Here is a provocative view of what is wrong with our approach to Afghanistan, and what we can do to fix it.