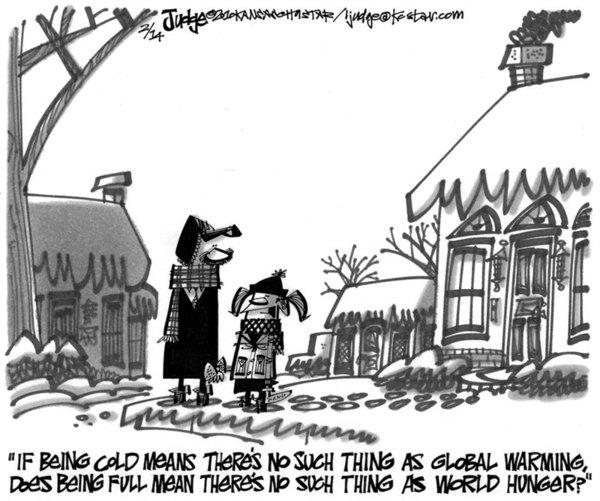 © Lee Judge
The NY Times has a funny article "Washington Shivers, Moscow Laughs" about Russian sympathies (or lack thereof) toward the big blizzard that has shut down DC and large parts of the east coast.
Russia, mindful that it trails the United States in many measures, tends to leap at any chance to promote its supremacy, and when it comes to wintry hardiness, there is, of course, no contest.
My favorite part is toward the end of the article, about a restaurant near the Russian embassy in DC that stayed open despite the fact that most businesses are closed. To rub it in they put up a sign saying "We're open. Come on in!" — in Russian.