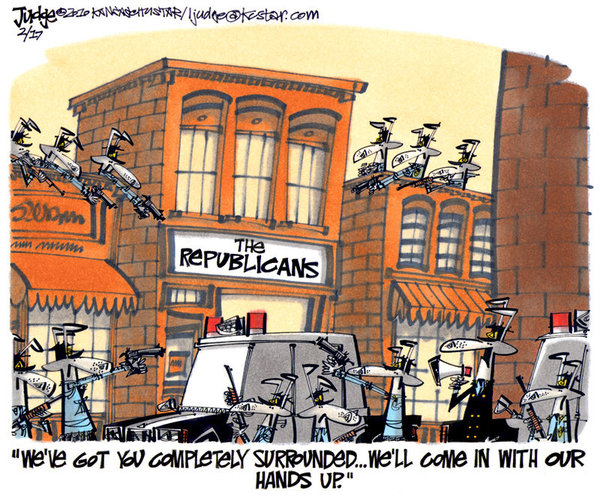 © Lee Judge
Why in the world was losing one senator such a terrible blow to the Democrats? Yes, they no longer have a "supermajority" in the Senate, and thus cannot automatically stop filibusters. But they still have a majority in the Senate, a majority in the House, not to mention the presidency. Isn't that enough?
And the former Democratic "supermajority" included two Senators who were not actually Democrats (one of whom is Joe Lieberman), not to mention a mess o' blue dogs.
If the Democrats require more than a majority in order to get anything done, then we may as well pack up our democracy and go home.