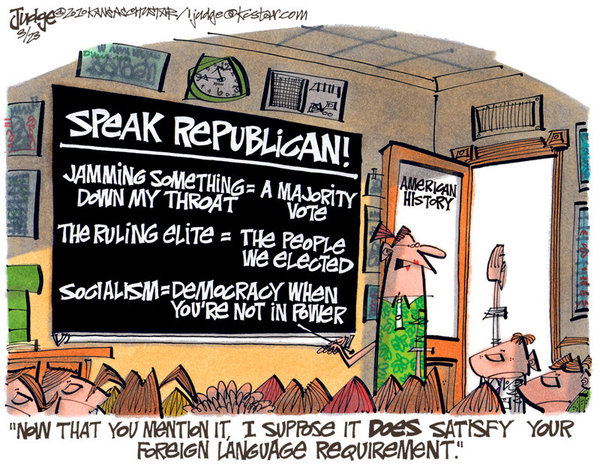 © Lee Judge
Unfortunately there isn't enough room on that blackboard, because I can think of a whole lot more of these. For example:
Apocalypse = When Democrats pass a bill that is virtually identical to one passed by Mitt Romney, not to mention one Republicans proposed back in 1993
Fascist = What to call someone when you've used the word "Socialist" too much
Fiscal Restraint = "Do as I say, not as I do"
Disrespect = Ok when used against Obama, not ok when used against Bush.
I'm sure you can think of some … leave them in the comments!