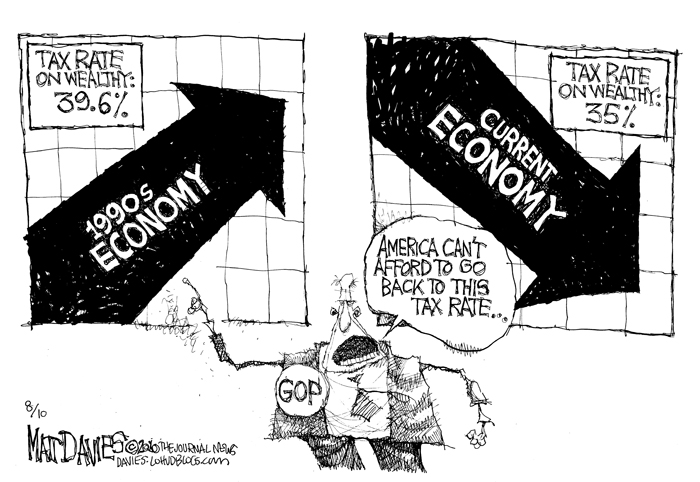 © Matt Davies
I received an email from one of my readers with the following comment:
I had a thought today when hearing one of the Republicans talking about how the tax cuts for the top brackets need to stay the same was because keeping the tax cut would allow them to create jobs.

But the tax cut is from 2002 or so. So they have had these tax cuts for a while and still have them today. So where are the jobs that extending the tax cuts would create? Shouldn't they be here now?
Bush/Cheney/Rove tax cuts and other policies had over eight years to show results, and all they did was put the economy into the worst recession since the Great Depression. And the Democratic president before Bush left the economy in pretty good shape. Isn't it time to give Obama the benefit of the doubt and let him work on the economy?