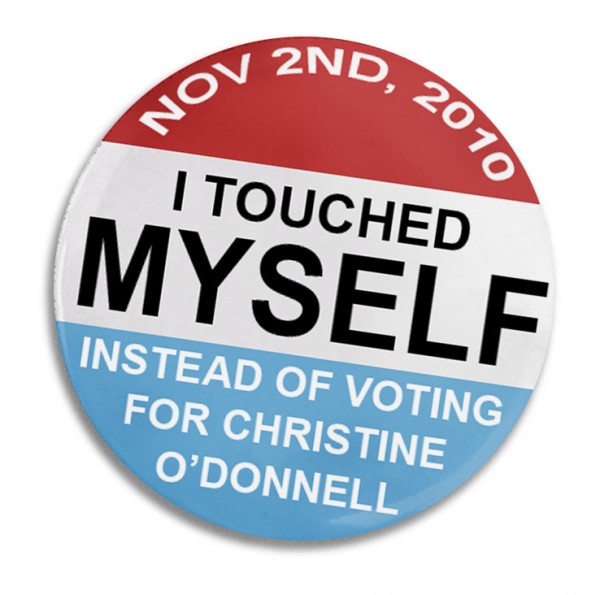 The Bible says that lust in your heart is committing adultery. So you can't masturbate without lust.
– Christine O'Donnell, Tea Party, and now Republican candidate for the Senate, and founder of an organization opposed to masturbation.
Wouldn't this Jimmy Kimmel routine be funnier if it were Karl Rove doing the masturbating? Then, when he recants, doing some ass kissing?