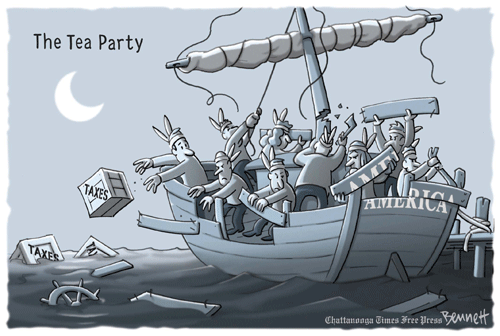 © Clay Bennett
They protest against taxes, and yet taxes are at their lowest rate since WWII (and we are having to lay off teachers because of it).
They claim lower taxes will result in greater prosperity, and yet the periods when our prosperity was highest was back when taxes were much higher.
Did Bush's tax cuts result in improvements to our economy? No, the economy fell apart in the worst recession since the great depression.
I'm not saying that taxing and spending are always good, I'm just saying that there is no direct, ironclad correlation either way.