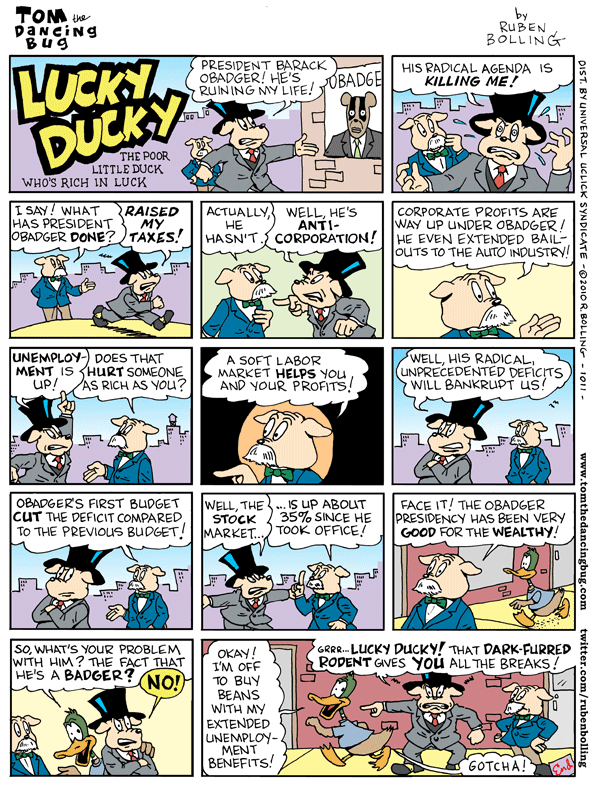 © Ruben Bolling
Why is it that even though the economy grows more under Democratic presidents than Republican presidents, businesses seem to favor Republicans? If you look at the years 1948 to 2007, with Republican presidents, the gross national product grew by an average of 1.64% per capita, while under Democratic presidents, the GNP grew by 2.78% per capita. That's a difference of 1.14%. Over eight years, that means that the average person will be earning 9.33% more, which is WAY more money that you would get from any possible tax cut.
Not only that, but income inequality grew substantially during Republican administrations — the rich got richer while the poor got poorer — but under Democratic administrations income inequality actually went down slightly. And on top of that, historically the national debt has grown substantially more under Republican presidents than Democratic presidents.
UPDATE: If you had invested $100,000 in the stock market (using an index fund based on the Dow) the day Obama was sworn in to office, it would be worth $180,000 today. If you had invested $100,000 in the stock market the day Dubya took office, it would have been worth $65,000 the day he left office.