… before he hits the ground.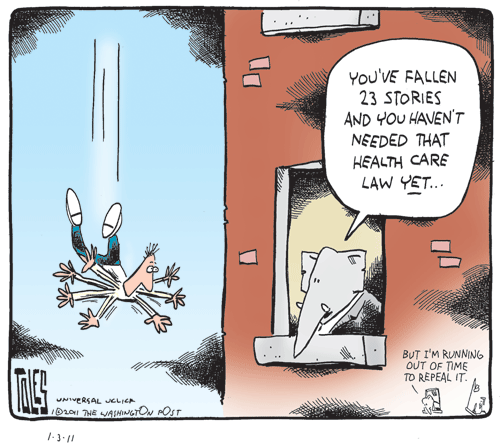 © Tom Toles
The new session of Congress doesn't start until Wednesday, but Republicans have already scheduled a vote on January 12th to repeal Obama's health care reform bill. Of course, this is a complete waste of time and money, since Democrats still control the Senate, and even if they didn't, Obama would surely veto any any attempt to repeal health care.
I expect that the Republicans will continue to rattle their sabers at health care reform, including trying to cut off funding for it, until they figure out that most Americans want health care reform.