Republicans are determined to silence the only large media outlet that is not completely controlled by corporate interests. Of course, they won't admit to that — they claim that they are trying to save taxpayer money. Even though the CBO says that the move to defund NPR will not save a penny of the taxpayer's money.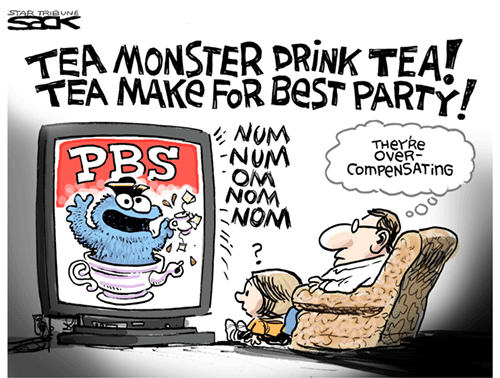 © Steve Sack
For added irony, see Congressman Anthony Weiner (D-NY) bring some delicious sarcasm to the budget table:
See also Ron Paul blast fellow Republicans for defunding NPR when they could actually do something by cutting money spent in Afghanistan.