See this previous post for background on this one.
UPDATE: Transcript of entire interview (on Fox News). What happened after what's included in the above video is just as much fun. Or you can watch part 2 on video.
UPDATE 2: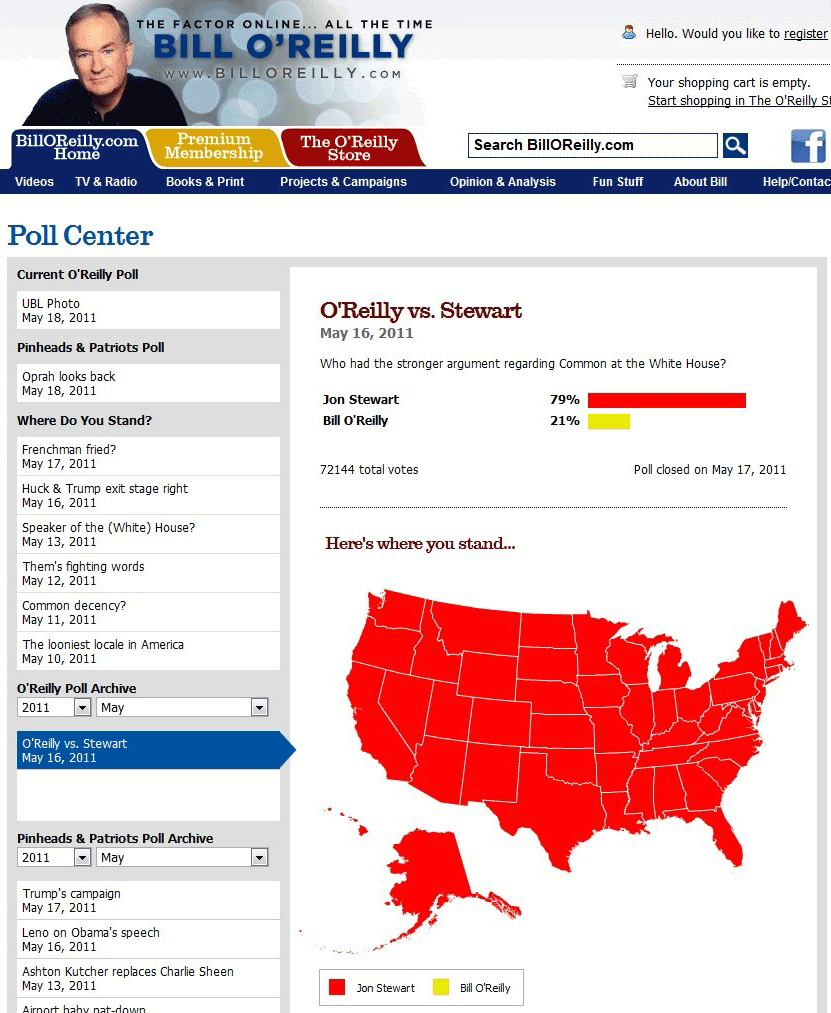 At least I admire O'Reilly for publishing the poll results.