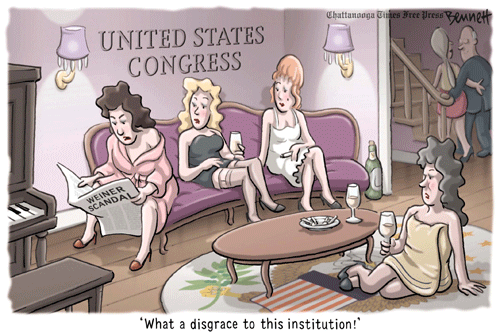 © Clay Bennett
Tell me again why everyone is calling for Weiner to resign? Did he do something illegal? He never even had physical sex with any of these women, and the sexting was consensual.
How can Democrats or Republicans call for Weiner to resign, when Bill Clinton didn't resign (or get removed from office) after having (actual) sex with one of his interns, Clarence Thomas was even confirmed to the Supreme Court after it was disclosed that he repeatedly made inappropriate sexual remarks to Anita Hill, and Mark Stanford served out his term as governor of South Carolina after using taxpayer money to have sex with his girlfriend in Argentina. Heck, Gingrich has cheated on more than one wife, and he's running for president!
I'm not defending what Weiner did, but it seems like this is between him and his wife unless he did something illegal or professionally unethical. Lots of other politicians have done far worse. Or was Weiner's real transgression attacking Clarence Thomas?
UPDATE: Bonus comic: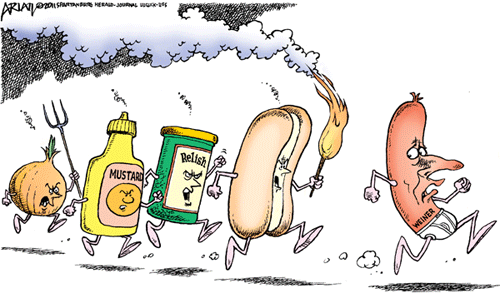 © Robert Ariail