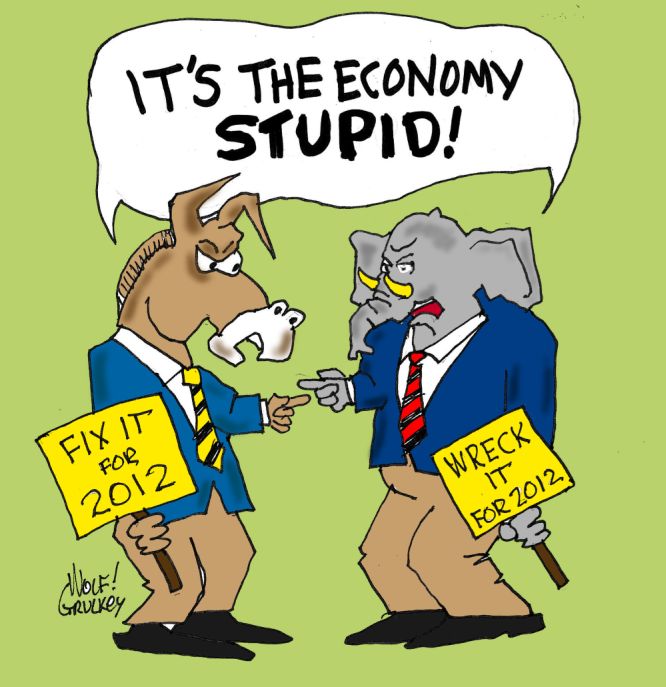 © Wolf Grulkey
The Republicans think that the worse the economy, the better they will do in the next election. After all, it worked in the 2010 election. How long before we wise up?
Nineteen different polls since the start of 2011 show that Americans support raising taxes to reduce the deficit, often by a large margin. And yet Republicans say that raising taxes is absolutely unacceptable and completely off the table.
And Ezra Klein points out that we don't actually have a deficit problem, we have a Congress problem. If Congress does absolutely nothing, then the deficit actually goes away!