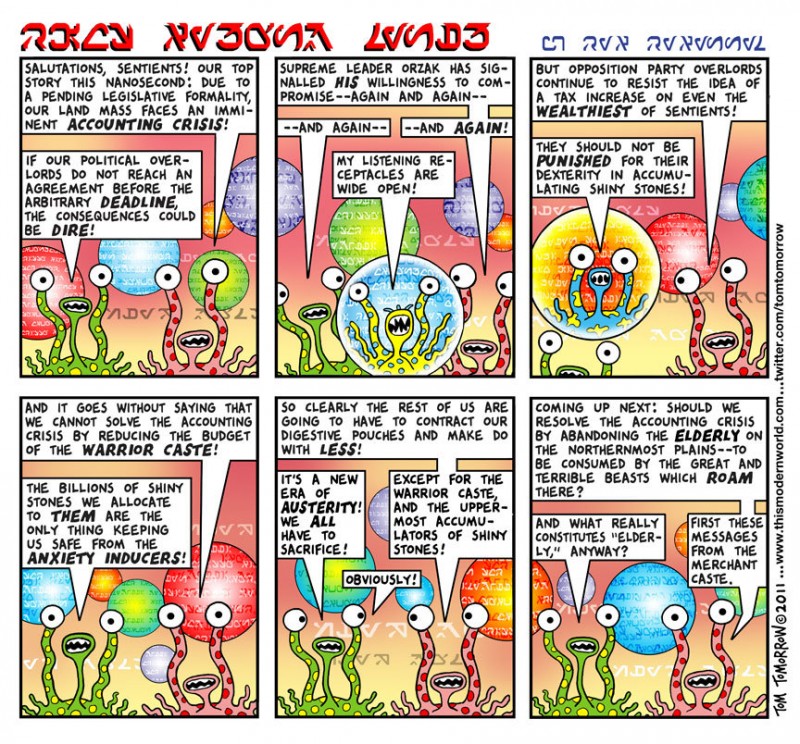 © Tom Tomorrow
Sometimes when I read about the latest shenanigans in Congress, I feel like an alien. Is this really how we look to the rest of the world?
UPDATE: Paul Krugman has an excellent editorial about how the Republican Party has been acting crazy for a long time. And the current insanity is a result of us letting them get away with it for so long. As he puts it, "If you're surprised, that means that you were part of the problem."
UPDATE 2: The rest of the world also thinks the Republicans are nuts. And worse, that they are holding the world's economy hostage. Once this little mess is over, watch the rest of the world distance itself from the dollar standard as quickly as possible, to our great detriment. The Republicans, even if they do give in and let Obama solve the debt crisis, have fucked us over.