Yes, this is actual audio from Michele Bachmann's latest presidential campaign ad, with added animation by Scott Bateman.
Unfortunately, with the animation you don't get to see the look in her eyes, but here's the cover of the latest Newsweek magazine to help with that: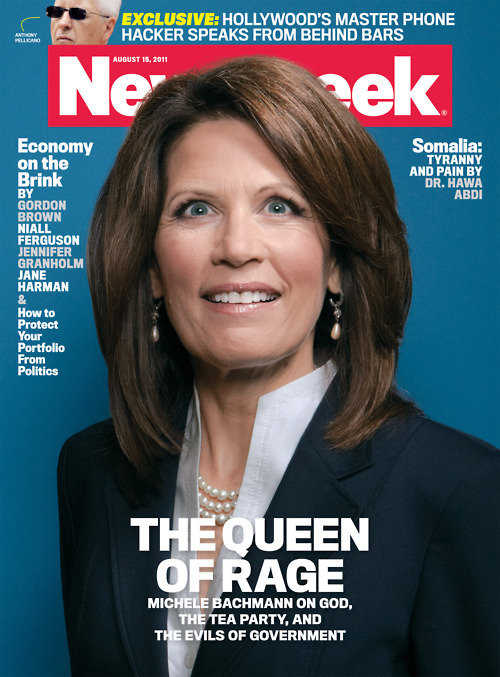 UPDATE: The Daily Beast (owned by Newsweek) releases outtakes from the photo shoot. This was not the only photo of Bachmann that makes her look crazy. Plus Daniel Kurtzman has other (mostly humorous) reactions from the media, like The Indecider's twitter feed, which says "Newsweek called Michele Bachmann 'The Queen of Rage,' much to the dismay of her husband, who thinks of himself as the queen of the family." and "Is that the Michele Bachmann Newsweek cover or a painting that follows Scooby Doo with it's eyes?" and also "The most shocking thing about Michele Bachmann's Newsweek cover is that Newsweek is still a magazine." Oh, and did anyone notice the word "eek" behind her head?