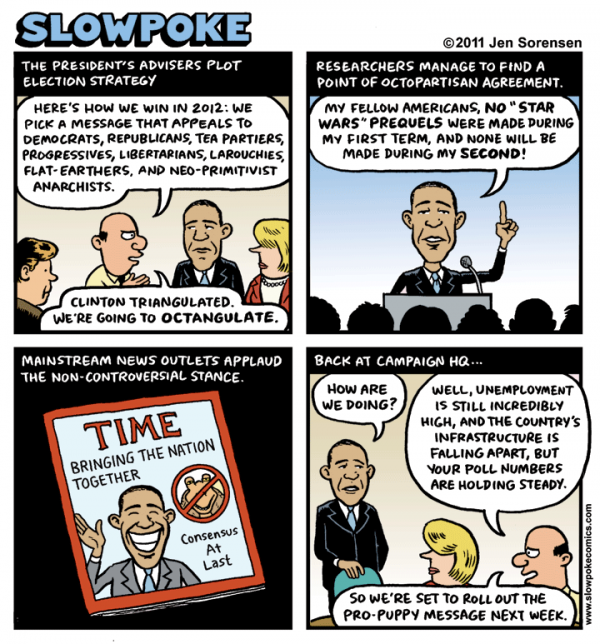 © Jen Sorensen
Sorensen has some interesting commentary to go with this comic about Obama's seeming hyper-cautiousness. From the NY Times:
A Democratic Congressional adviser, granted anonymity to discuss party deliberations, said: "We're at a loss to figure out a way to articulate the argument [for economic stimulus] in a way that doesn't get us pegged as tax-and-spenders."
Sorensen's response:
Democrats could balance budgets until the end of time and still get tagged as tax-and-spenders. So this strategist's solution is to stand like an unblinking cow in the middle of the train tracks and do nothing? For this, he or she actually gets paid?