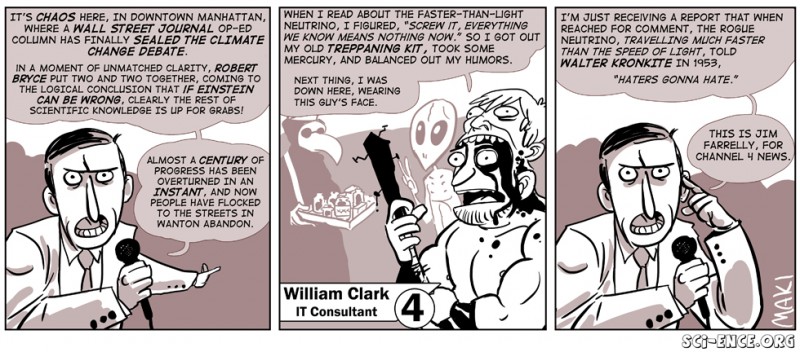 © Maki
You think this is a joke? In an article in the Wall Street Journal, climate change denier Robert Bryce makes the following bizarre claim:
The science is not settled, not by a long shot. Last month, scientists at CERN, the prestigious high-energy physics lab in Switzerland, reported that neutrinos might—repeat, might—travel faster than the speed of light. If serious scientists can question Einstein's theory of relativity, then there must be room for debate about the workings and complexities of the Earth's atmosphere.
UPDATE: The CERN mystery seems to have been solved and the theory of relativity is safe. Ironically, it was the theory of relativity that provided the solution to the mystery.