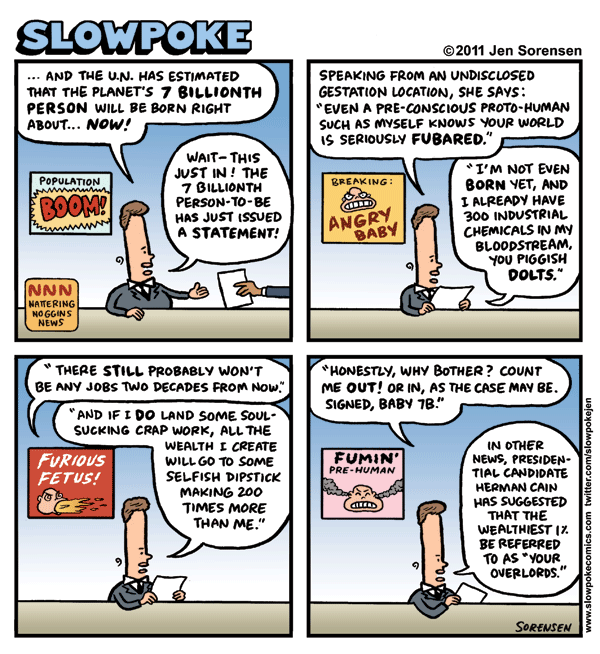 © Jen Sorensen
According to estimates, the world's population has passed 7 billion people, more or less. Hard to count the squirming mass of humanity with any accuracy.
At the rate we are growing, the population will hit 8 billion by 2025, and 9 billion around 2043.
World population is growing at around 1.1% per year. That doesn't sound like much, but it means the world population will double in less than 64 years. Less than 64 years to add as many people as it took us all of human history to achieve. That's 14 years less than the average life expectancy in the US, so an average person will see the world's population more than double in their lifetime.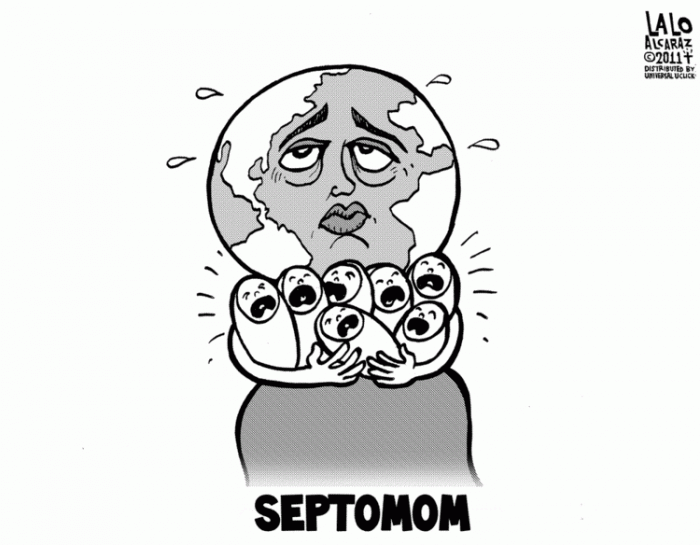 © Lalo Alcaraz