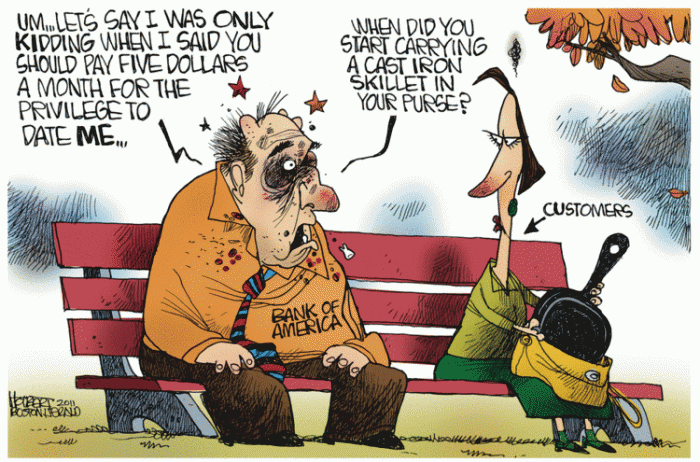 © Jerry Holbert
In the month since Bank of America announced it would start charging a monthly $5 for using debit cards, an amazing 650,000 Americans joined credit unions. That's more (in one month) than the number of people who signed up for credit unions in all of 2010.
According to the Credit Union National Association (CUNA), people who move to Credit Unions will save an average of $70 a year because of reduced fees, and better rates on loans and savings.
But it could get worse. Today is "Bank Transfer Day" — encouraging people to move their money out of the too-big-to-fail banks and into credit unions and community banks. They even have a handy website to help you find a local bank or credit union.