Presidential candidate Rick Perry released a campaign ad that starts "I'm not ashamed to admit that I'm a Christian, but you don't need to be in the pew every Sunday to know there's something wrong in this country when gays can serve openly in the military but our kids can't openly celebrate Christmas or pray in school." You can watch it here if you have the stomach.
But what makes it ironic is what Perry is wearing in the ad: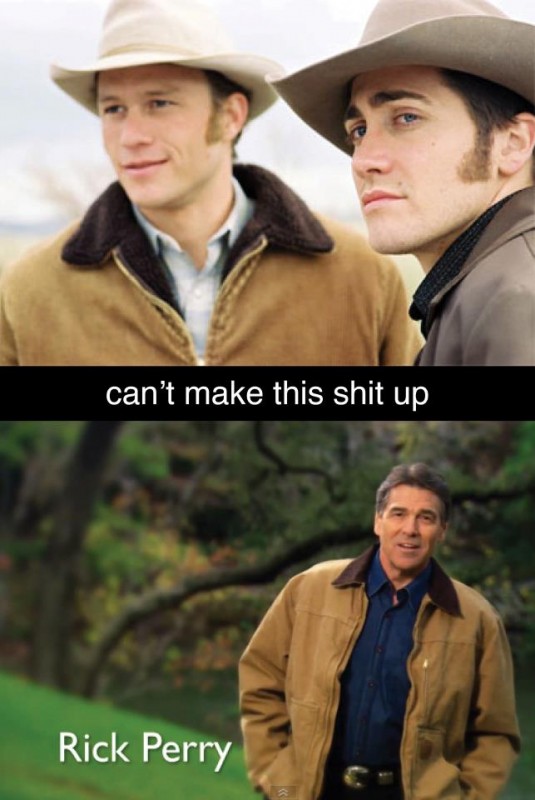 As Taegan Goddard of Political Wire tweeted yesterday Perry is wearing the same jacket in his anti-gay ad as the late Heath Ledger wore in Brokeback Mountain. Is this a subliminal message that Perry identifies with that movie? If so, maybe there is someone out there who can collect this million-dollar reward.