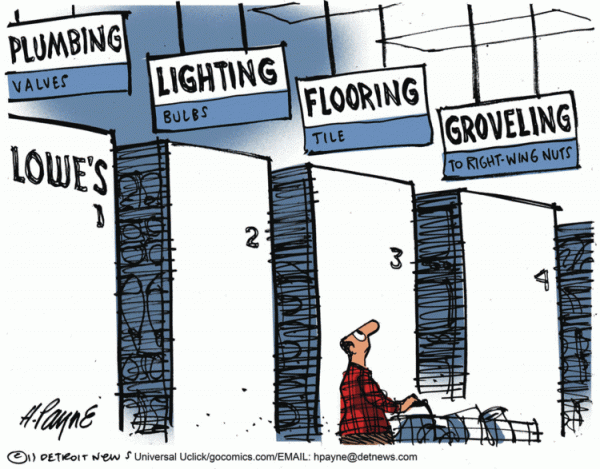 © Henry Payne
Lowe's home improvement stores pulled their advertising from the TLC network's show "All-American Muslim" after the conservative Christian group "Florida Family Association" mounted an email campaign against the show, saying that it was "propaganda that riskily hides the Islamic agenda's clear and present danger to American liberties and traditional values". I guess it is now unacceptable to show Muslim people as normal and happy.
UPDATE: The description of this YouTube video says that this is the commercial that Lowe's was going to air on "All-American Muslim" before they decided to pull it:
Too bad they weren't able to show this excellent commercial.