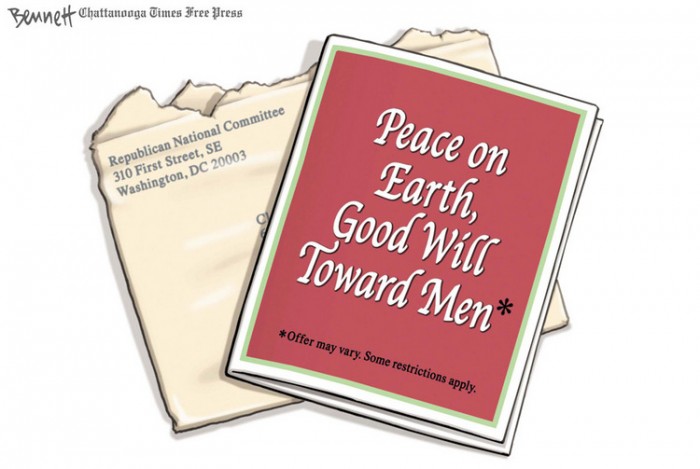 © Clay Bennett
On Wednesday, Representative Stenny Hoyer (D-MD) tried to call a vote in the House to extend the payroll tax cut to middle class and working Americans. But the Republicans would have nothing of that. They ignored Hoyer's motion, and instead adjourned the House (just moments after it went into session) and then walked out.
Hoyer started to berate them for failing to help working Americans, but suddenly his audio was cut, and then C-SPAN lost their picture too. It turns out that House Speaker John Boehner (R-OH) had ordered the House cameras shut down, while a member of the House was speaking.
According to The Guardian, Boehner's obstructionist tactics may backfire. Some people think Boehner may not even survive as Speaker.