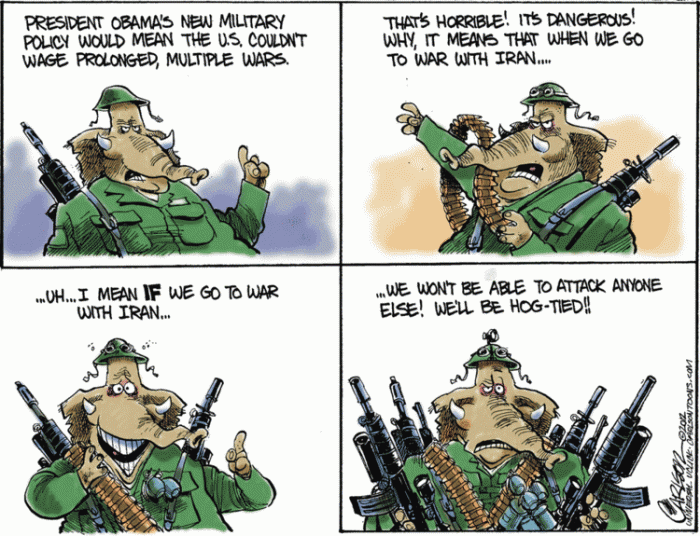 © Stuart Carlson
I don't get it. With Bush's two wars winding down, of course it makes sense to start cutting back on military spending. Even with Obama's proposed cuts, we would still spend more on our military than any other country in the world. In fact, we would still be spending as much as the next ten countries put together! Isn't that enough?
And realize that the $487 billion in cuts over the next decade are cuts to projected spending.
Who's serious about balancing the budget?