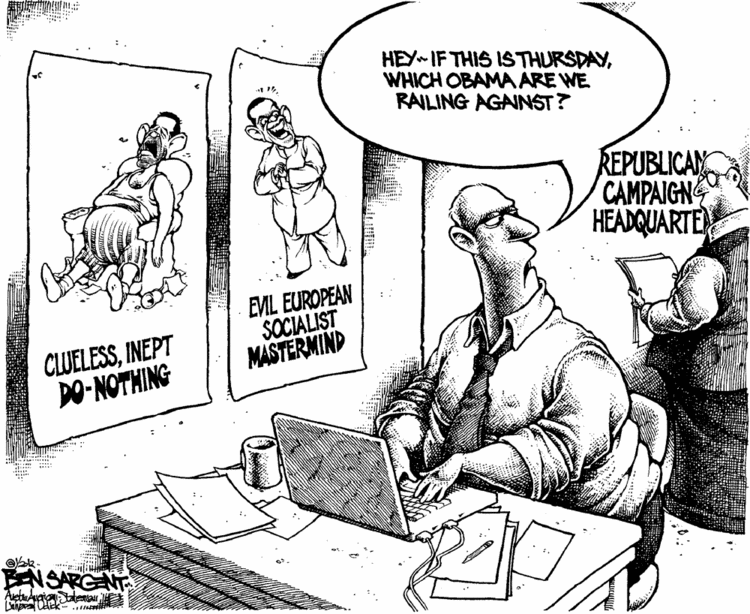 © Ben Sargent
Obama is a socialist! Obama is a fascist!
He enacted a government takeover of health care. He's cutting Medicare.
He's a big spender. And he wants to destroy our military by reducing its budget.
He's in the pocket of Wall Street. He's anti-business.
Plus he destroyed our economy and jobs before he even got elected president.
[feel free to submit other contradictory prognostications on the president in the comments. Extra points if they were said by the same person.]