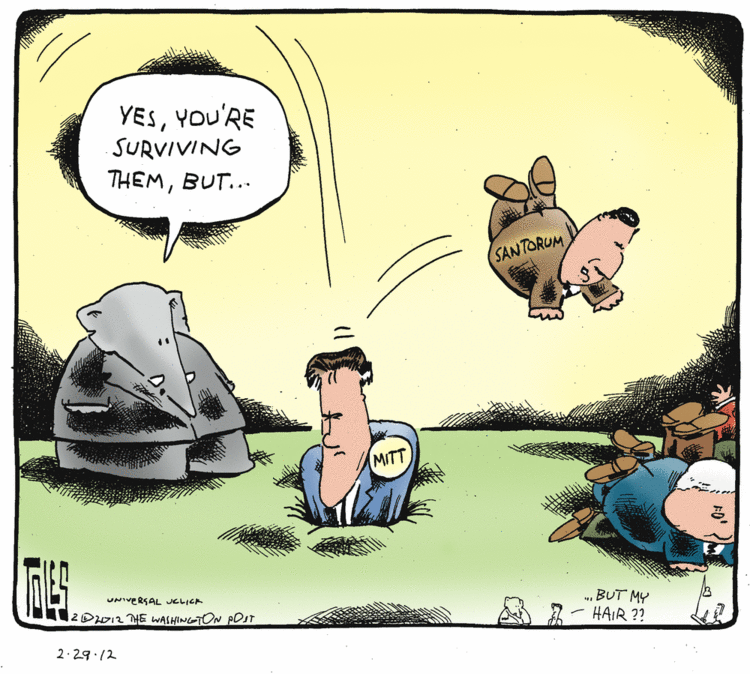 © Tom Toles
Mitt Romney squeaked a win in Michigan, where his father was a popular governor. But …
Call me crazy in a race that has made fools of just about every political pundit, but I'm still convinced that Romney will be the Republican candidate for president. My main question is at what cost, both to himself and to the Republican party.
My other question is whether Romney's win shows that money can buy elections, or does the fact that even with all his money Romney is still barely scraping by show that money can't buy elections.
UPDATE: Romney spent $10.40 for every vote he got in Michigan, while Santorum spent $6.