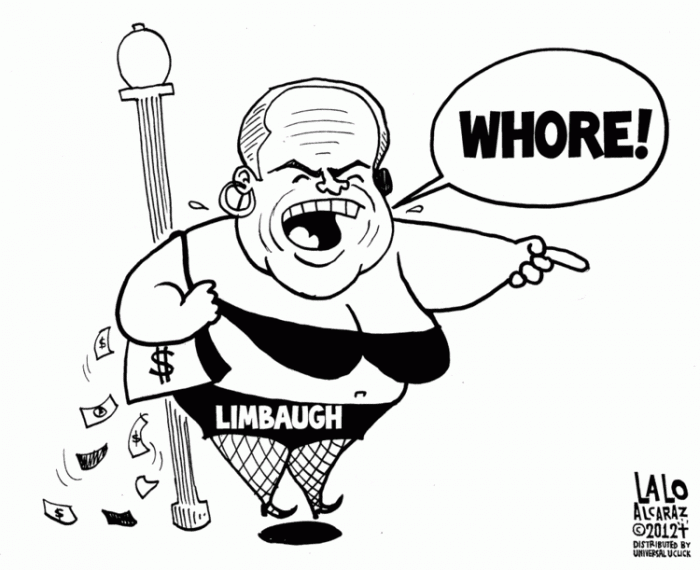 © Lalo Alcaraz
And a drug whore at that.
Limbaugh issued a rather lame apology on his website for calling a woman a "slut" and a "prostitute", but it doesn't seem like that is going to be enough. Despite the apology, two more sponsors have pulled the plug on Limbaugh, bringing the total number of advertisers who have jumped ship to eight.
UPDATE: Conservative George Will says that GOP leaders have avoided criticizing Limbaugh's comments because they fear Rush Limbaugh:
Boehner comes out and says Rush's language was inappropriate. Using the salad fork for your entrée, that's inappropriate. Not this stuff. And it was depressing because what it indicates is that the Republican leaders are afraid of Rush Limbaugh. They want to bomb Iran, but they're afraid of Rush Limbaugh.