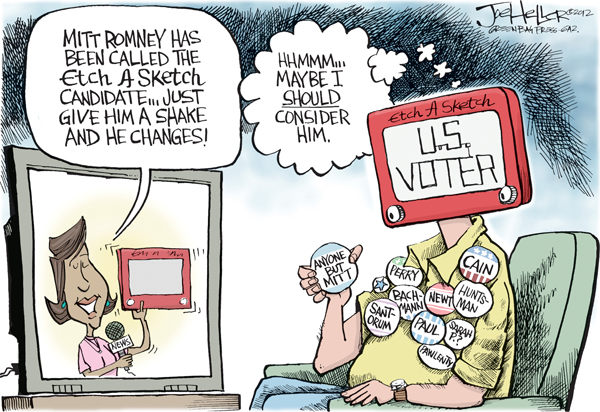 © Joe Heller
It is ironic that Republicans don't like Mitt Romney for changing his positions, when they do the same thing about candidates trying to find "Anyone but Mitt".
I'm often confused about the whole "flip-flopping" deal. Voters want candidates who respect their wishes. When Romney was running in a pro-choice state, he was pro-choice. But when running in the Republican primary, he is pro-life. Isn't that respecting the wishes of the voters?
We had a president who stuck to his guns and stayed the course, no matter what. He was George W Bush. How did that work out?
Reality is nuanced. Politics seems not to be.