The Republicans and Fox News have gotten to the point where they just reflexively attack Obama for everything he does, even if it is something they themselves do all the time. They are blind to their own hypocrisy:
My big question now is, are the Republicans just projecting? Have they actually attacked Obama for anything recently that they aren't guilty of themselves? If they have, tell us in the comments.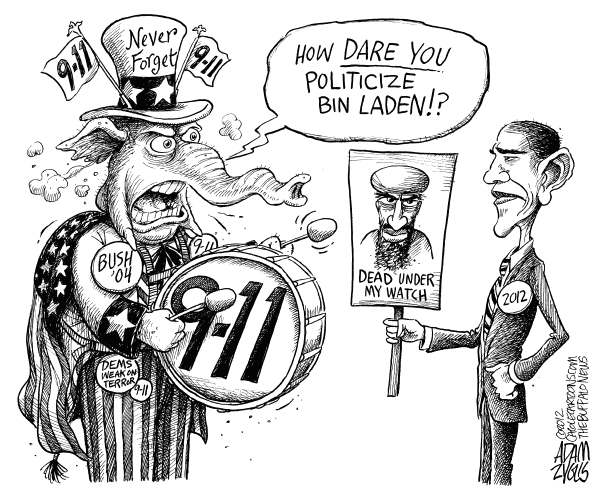 © Adam Zyglis
And The Atlantic points out how Republicans are using the same strategy they used against John Kerry with the Swift Boat attacks — take a candidate's greatest strength and use it against them, using lies and innuendo.
The American people fell for this once. If they fall for it again, shame on them.
UPDATE: Mark McKinnon thinks the Republicans going bananas over Obama mentioning the death of Osama bin Laden is likely to backfire.