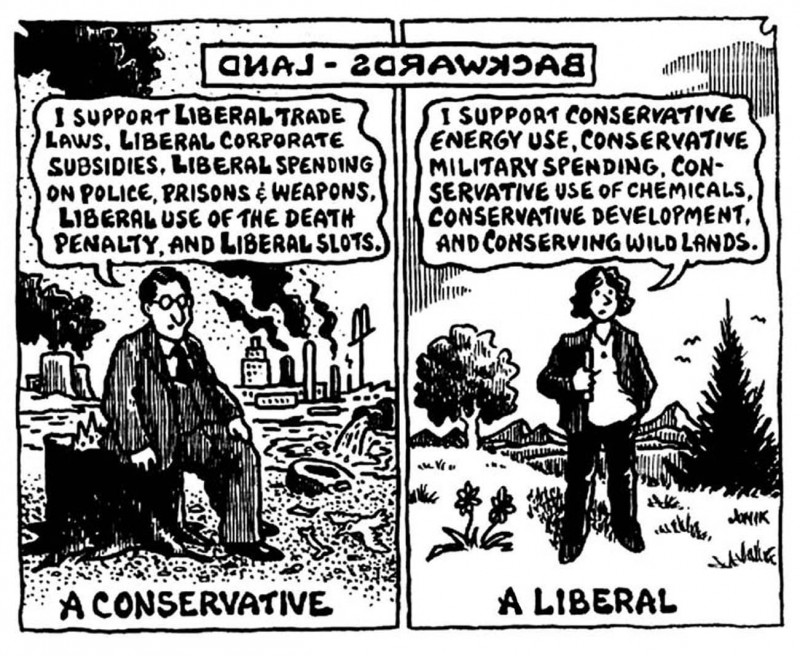 © John Jonik
I don't know what conservative and liberal mean any more.
Once upon a time, the party of Lincoln was the party of civil rights. Later, the party of Teddy Roosevelt was the party of conserving the environment. The party of Eisenhower built the national highway system and warned us about the dangers of the military-industrial complex. The party of Nixon established the Environmental Protection Agency. The party of Reagan even raised taxes and tried to balance the budget. The party of Bush Jr. expanded Medicare with the prescription drug benefit and tried to reform education.
But today's Republican Party seems only interested in throwing money at the rich and destroying government. Jeb Bush recently pointed out that Reagan would have struggled with today's GOP.