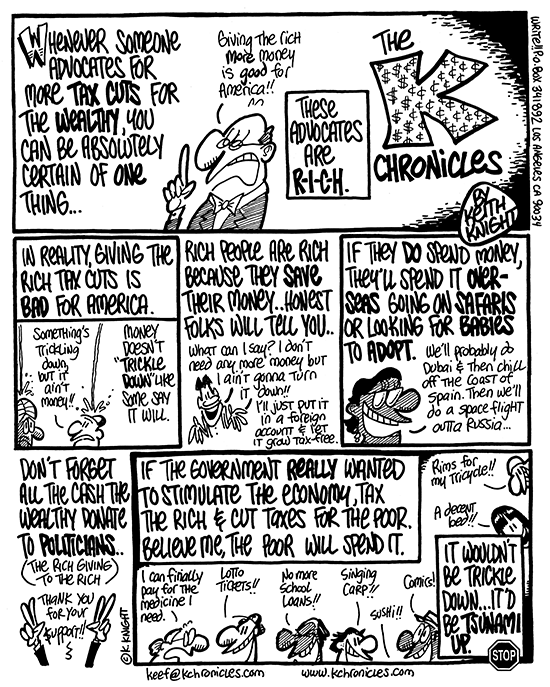 © Keef Knight
As someone recently pointed out, at some point how much money you have becomes meaningless, except to compare yourself to other people (mainly other people richer than you are).
Or to give yourself bragging rights.
UPDATE: What has "trickle-down economics" given us? Corporate profits just hit an all-time high, while at the same time wages as a percent of the economy hit an all-time low. In addition, fewer Americans are working than at any time in the last three decades.