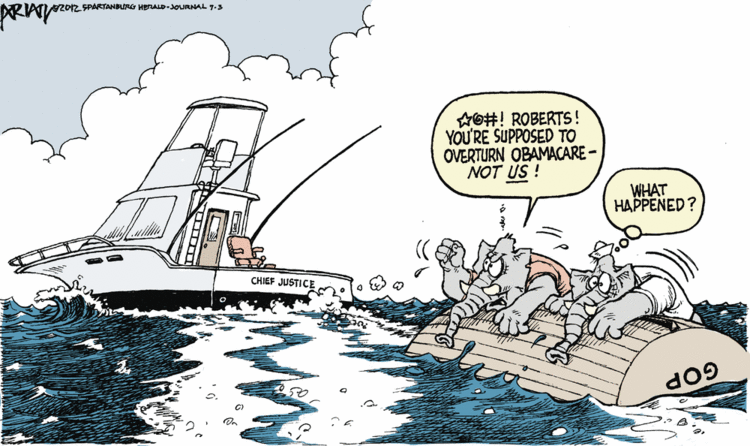 © Robert Ariail
One surprise around the Supreme Court decision upholding ObamaCare is that it was Chief Justice John Roberts who cast the deciding vote, siding with the Liberals on the court instead of the Conservatives.
Ironically, the reason he did this is a severe indictment of the conservatives, not just on the Supreme Court, but in general. Initially, Roberts was willing to declare the individual mandate unconstitutional and throw it out, but the conservative justices insisted that the court throw out the entire law. Roberts couldn't see any justification for that (indeed, I'm not even sure what it could be). In the end, it was the conservative justices' unwillingness to compromise, even a little, that lost Roberts and led him to find a way to justify the individual mandate as constitutional by treating it as a tax instead of a regulation of interstate business under the Commerce Clause.
This is what happens when ideology trumps reality.