Ironically, this year's record breaking heat wave and drought has done what scientists were unable to do — convince the public that climate change is real. According to a recent poll, now fully 70% of Americans say they believe that climate change is taking place (compared to 15% who say it is not).
The temperatures in June helped make the preceding 12 months the warmest since we started keeping records in 1895. In addition, over half the the states in the continental US are experiencing moderate to severe drought.
Unsurprisingly, political party affiliation is the best predictor of whether someone believes that climate change is taking place. But even so, a majority (53%) of Republicans believe, compared to 87% of Democrats and 72% of independent voters.
Of course, that doesn't mean we are ready to do something about it.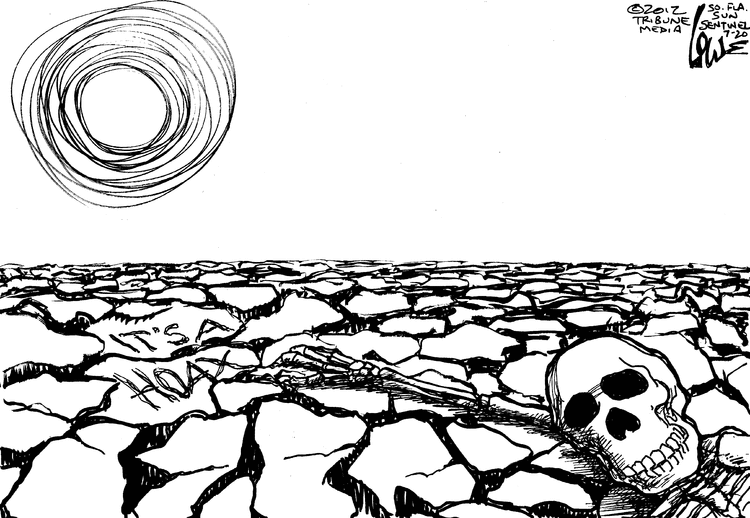 © Chan Lowe