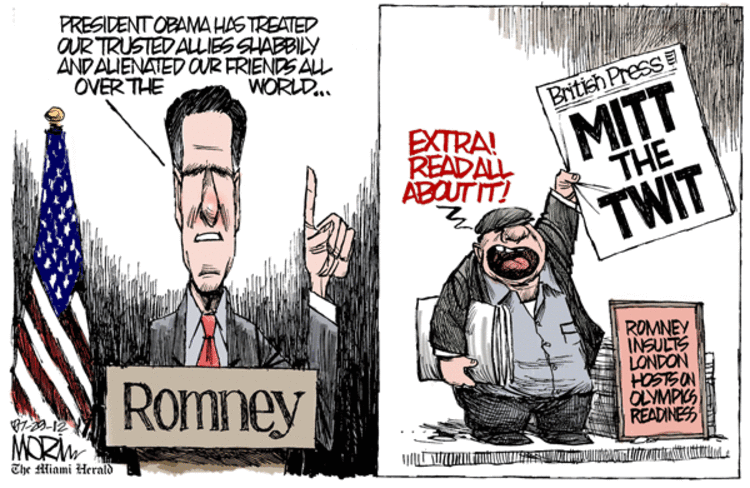 © Jim Morin
That's right, Britain's largest selling newspaper, The Sun, called Mitt Romney "Mitt the Twit" in its headline. Ironically, The Sun is owned by conservative Rupert Murdoch. Other British newspapers were equally unkind. The hard-conservative Daily Telegraph called him a wazzock and said that while he was in Britain, Romney could learn "some manners".
Romney continues to cause problems, even though he has moved on to Israel. I wonder what he will manage to do at his next stop, in Poland.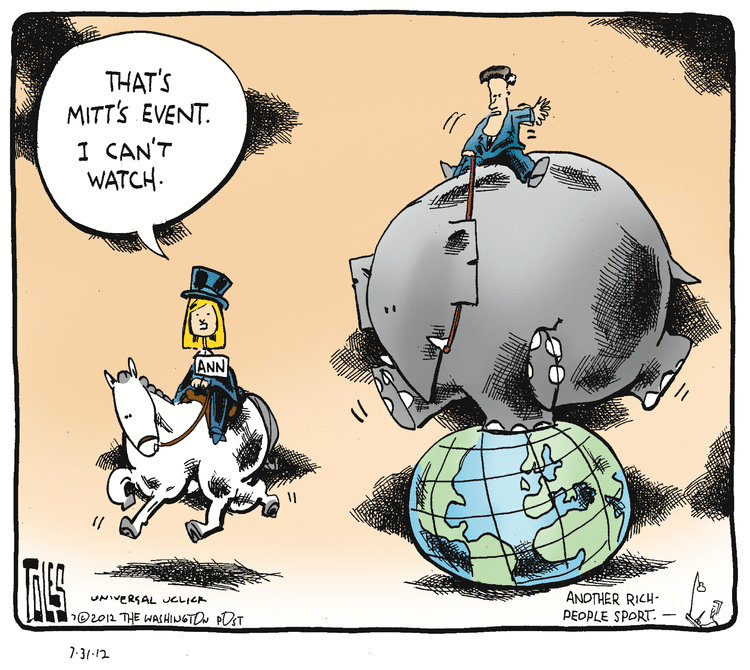 © Tom Toles
UPDATE: The Guardian has an interesting article about Romney's comments about the Palestinians. While I agree that his comments were racist, I will defend Romney (in a backhanded way) by saying that I don't think Romney actually believes what he was saying. He's just absolutely willing to say whatever he thinks people want to hear. With Sheldon Adelson sitting by his side offering virtually unlimited amounts of money, maybe Romney just got giddy and carried away.