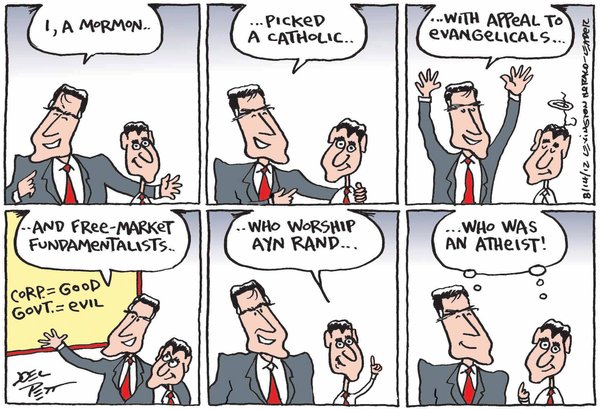 © Joel Pett
Ayn Rand, right-wing hero, was an outspoken atheist with a very low opinion of religion — "Faith is the worst curse of mankind, as the exact antithesis and enemy of thought."
She was strongly in favor of abortion rights, saying:
Abortion is a moral right—which should be left to the sole discretion of the woman involved; morally, nothing other than her wish in the matter is to be considered. Who can conceivably have the right to dictate to her what disposition she is to make of the functions of her own body?
She also strongly disliked Reagan and urged her supporters to not vote for him.
Why doesn't this bother social conservatives?