Gov. Rick Scott has declared a state of emergency for Florida, although some might wonder whether it is because of the approaching hurricane, or because of the impending inundation of Republicans arriving for the convention.
Isaac has already caused three deaths in Haiti. I hope everyone stays safe.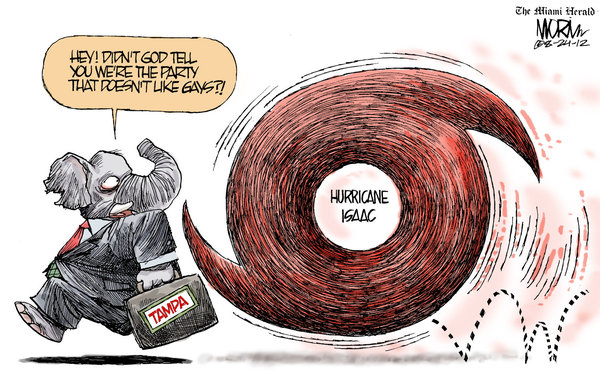 © Jim Morin
UPDATE: The Republicans have delayed the start of their convention until (at least) Tuesday because of Isaac.