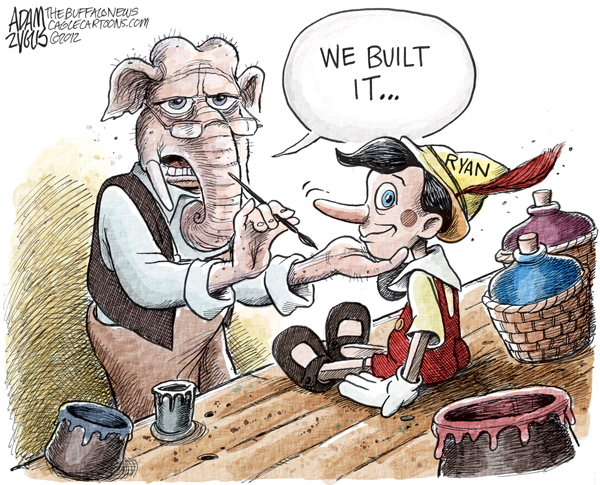 © Adam Zyglis
The Republicans say that Mitt Romney and Paul Ryan will tell us the "hard truths" we need to hear.
And they they turn around and say they are going to cut taxes, balance the budget, save Medicare, and increase spending (especially for the military). It is like a fairy tale with an impossibly happy ending.
From where I stand, the only thing "hard" about the "truths" coming out of the Republicans is that they are hard to believe. Like, how is Romney going to cut spending while increasing the military budget?