While out campaigning this week, Obama made repeated references to the outstanding speech given by Bill Clinton at the Democratic convention. My favorite thing Obama said about Clinton:
Somebody e-mailed me after his speech — they said, you need to appoint him secretary of explaining stuff … That was pretty good. I like that … the secretary of explaining stuff.
Has anyone else wondered if there is any good reason (legal or otherwise) why a former president couldn't go on to become a vice president? That would be even better than "secretary of explaining stuff".
There is plenty of precedent for a president changing vice presidents (Franklin Roosevelt switched vice presidents twice!). Don't get me wrong, I actually like Joe Biden a lot, I'm just wondering.
Alternatively, I often think it would be cool if Hillary Clinton became Obama's VP. Of course it is too late now, but I still wonder. Would it energize the Democratic base? Would it make the Republicans so rabid they couldn't see straight?
Of course, there are down sides to having a Clinton on the ticket: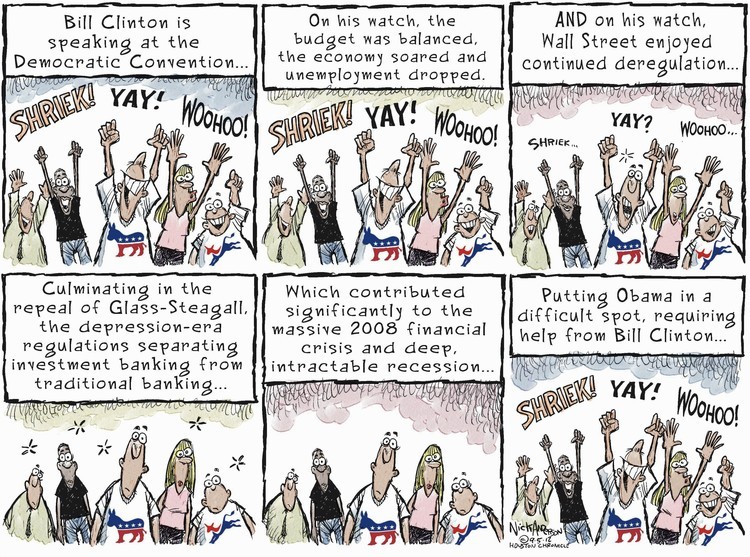 © Nick Anderson